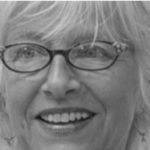 Elizabeth Ruth-Abramian
A former librarian for a special collection in the Greater Los Angeles area, I've long been interested in botany and herbalism.
Herbalism and plant foods inspire me to write about them! I love knowing that living substances contribute to an empowered and radiant life.
Authors I chose to write about develop, study and practice herbal medicine and a diet of plant foods. They are dedicated to the evolution of natural healing and dietary change.
I write as an enthusiastic reader; I'm not a doctor, dietitian or herbal practitioner. Information on this website is presented for informational purposes only and is not intended to serve as health advisement.
I hope this blog motivates you to read and enjoy the books I review. Herbalism and healing from plant foods from both eastern and western traditions may inform you and broaden your knowledge about lifestyle, dietary customs and health.
If you are an herbalist, practitioner of alternative medicine, bodywork, or simply curious, you might like these topics enough to collect more books in these subjects.
Have a comment on herbal and plant food topics? Please contact me. It'd be great to hear from you!