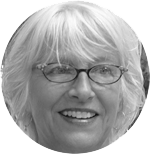 Have a question or comment? Please fill in the form below. I'm so glad your interest in herbs and plant foods lead you to this website!
Please Note: I'm not a doctor, dietitian or herbal practitioner.
Articles, information and book reviews appearing on this blog and websites are incomplete and impersonal, and cannot substitute for your doctor or health practitioner's guidance. The material on this website is presented for informational purposes only and is not intended to serve as health advisement.